Sports
The college has allocated extensive grounds for sports activities. Ample sports articles and well tended basketball and volleyball courts are available for students to enjoy and rejuvenate their zapped up souls. Commendable guidance and motivation is given by the physical director to participate in various Inter Polytechnic Tournaments and Athletic Meet, zonal and inter-collegiate events. Hindusthan Trophy is conducted every year for the Polytechnic and School students.
Ipaa Athletic Meet Men 2018-19 (Held On 05.01.2019 & 06.01.2019) High Jump – Gold Medal S. Nitheesh, I YR / Mechanical Engineering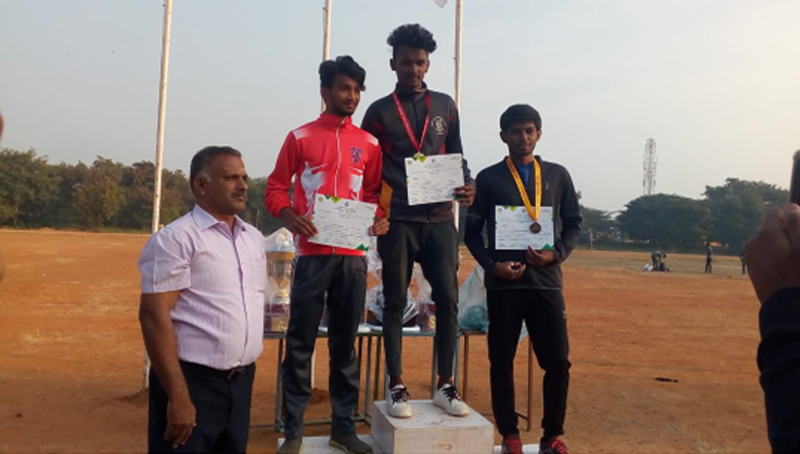 Javelin Throw – Bronze Medal P. Uday Kumar, ii YR / Computer Engineering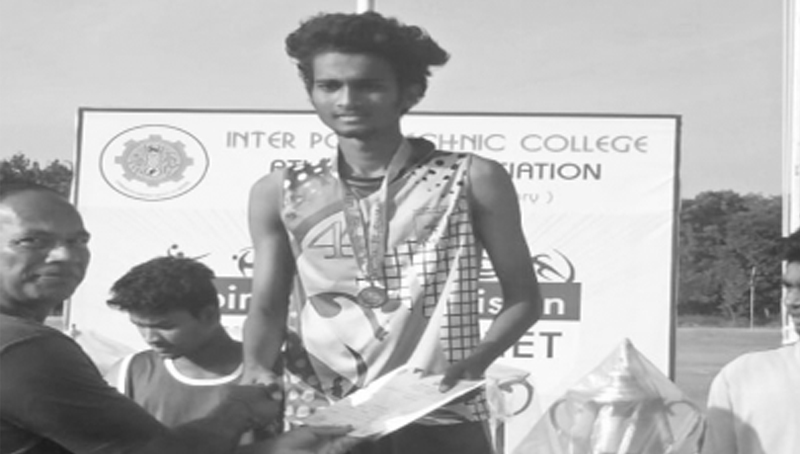 Ipaa Basketball Tournament For Women ( Held On 28.12.2018 ) - 3rd Place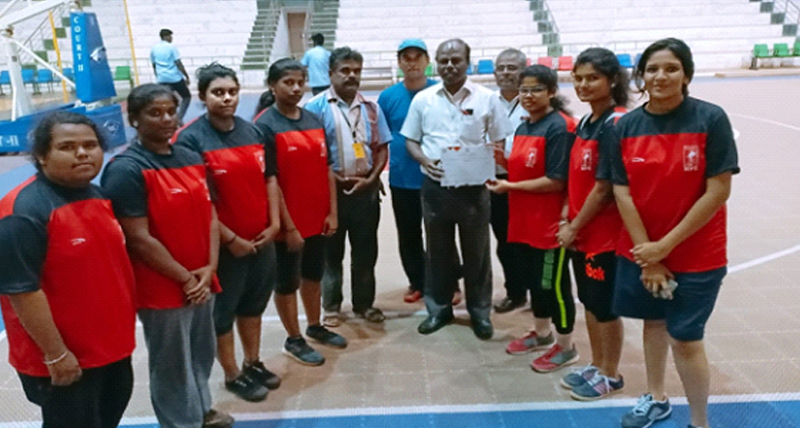 Rural Games Tamilnadu State Championship – 2019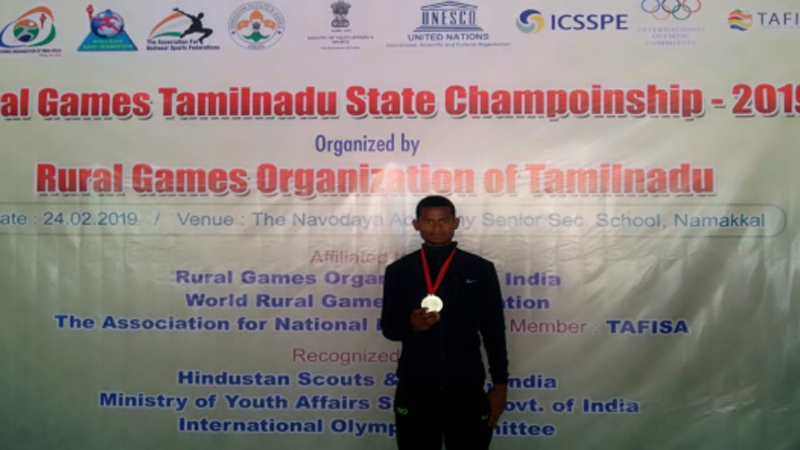 Rural Games Organization Of India (Rgoi) Rgoi Rural Games National Championship – 2018(Category, Below 17 Yrs) Long Jump – Gold Metal
(Held at University of Jammu, J & K, India, On 18th November 2018) - S.GOKUL, I YR / Civil Engineering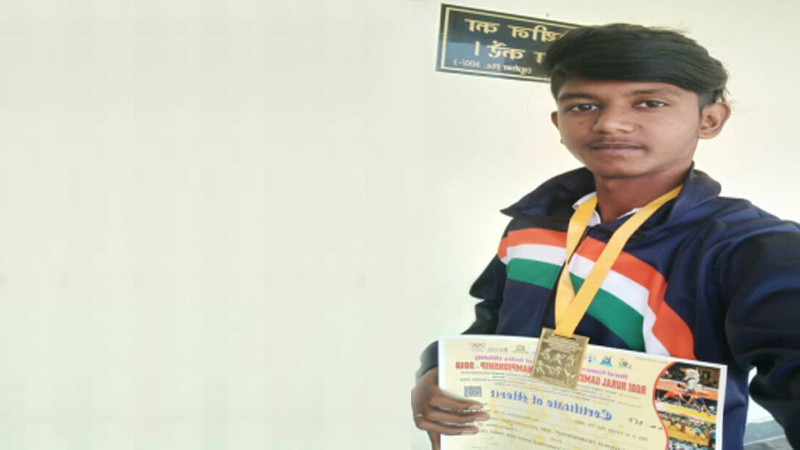 HINDUSTHAN TROPHY 2019 District Level Cricket Tournament - 09th Jan 2019 to 11th Jan 2019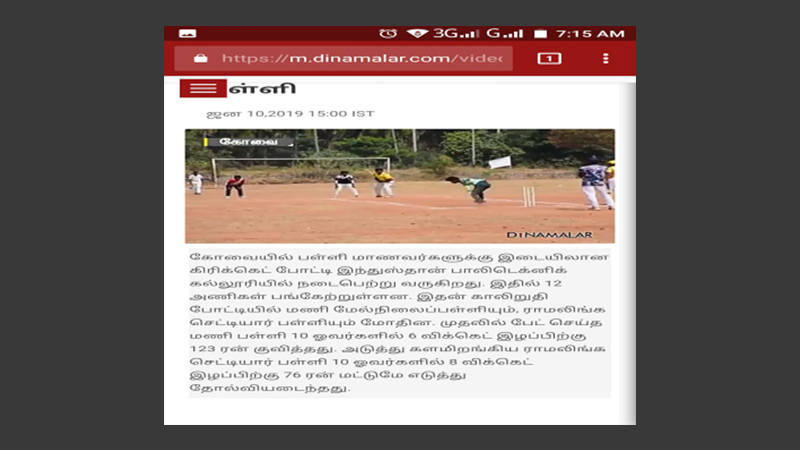 Winner Of Hindusthan Trophy (Annai Matriculation School, Anamalai)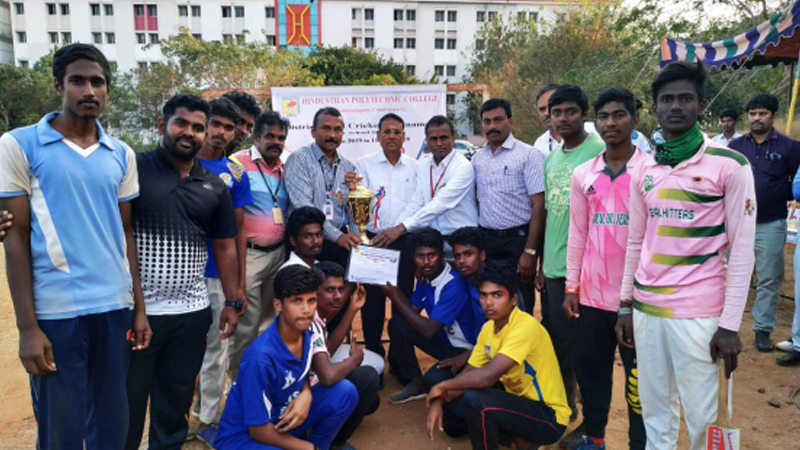 Runner Of Hindusthan Trophy (Mani Higher Secondary School, Coimbatore)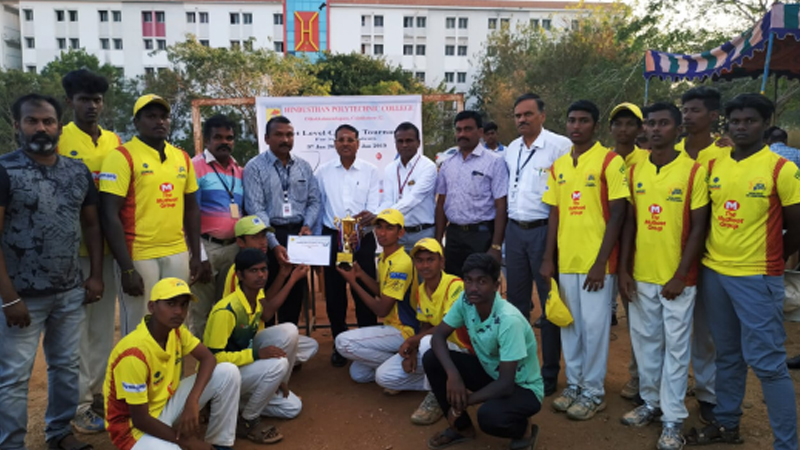 Hindusthan Polytechnic Volley Ball Team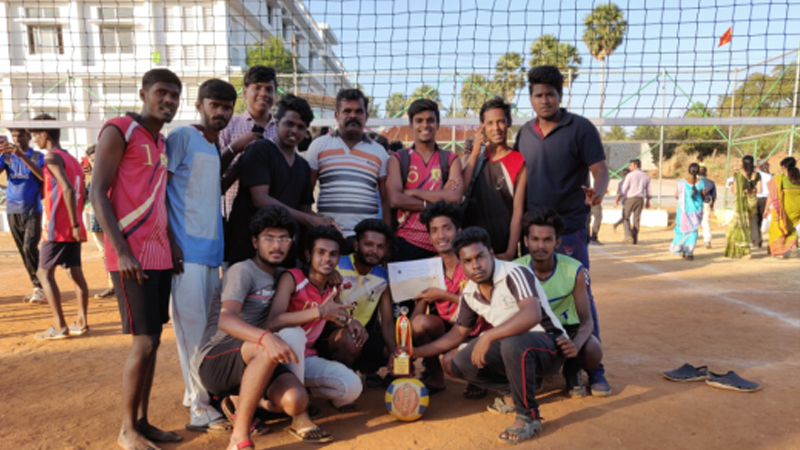 Extra Curricular
State level technical symposiums and Exhibition on Science and Technology are organized by our Institution every year with the view to provide a platform for the versatile students to showcase their ingenious ideas and potential.
State Level Science Expo 2019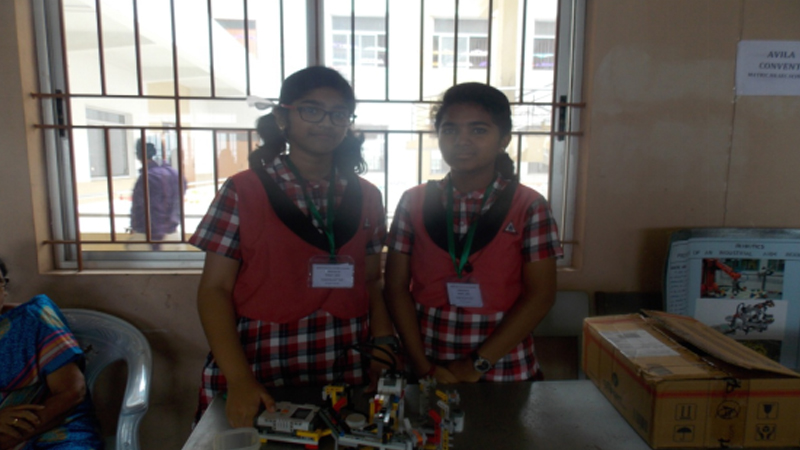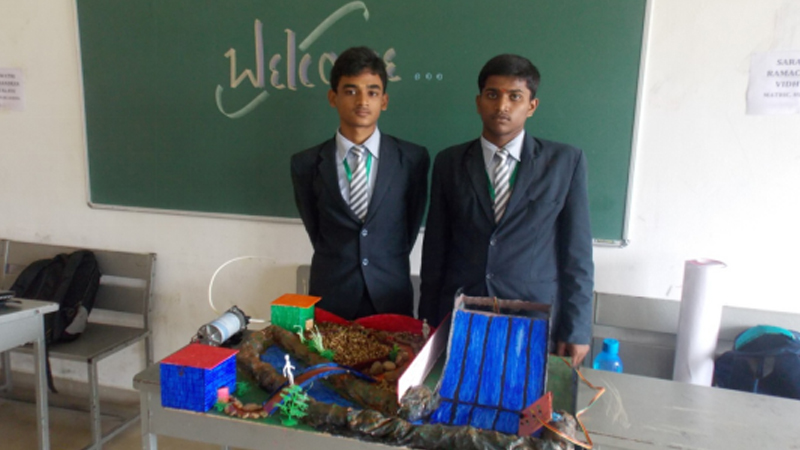 Nss Camp 2018 - Seerapalayam Village Coimbatore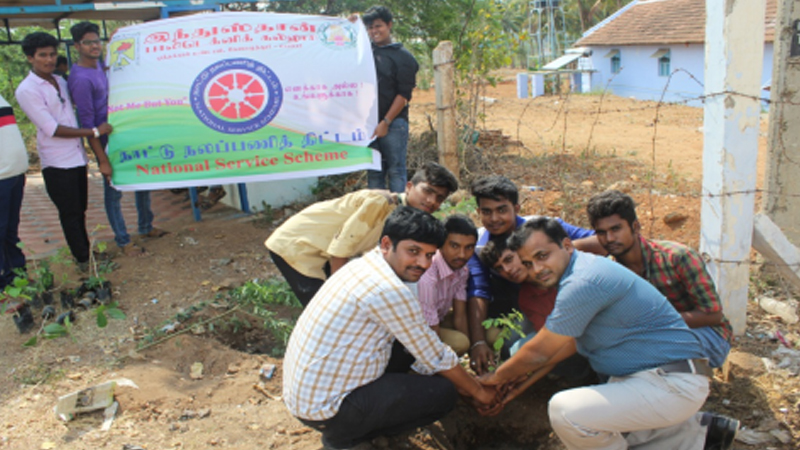 Eye Camp 2018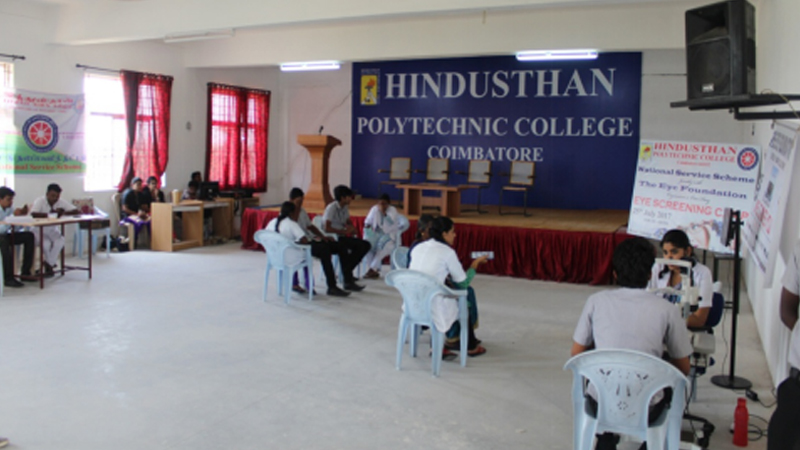 Industrial Training - Hindusthan Car Wash & Tyres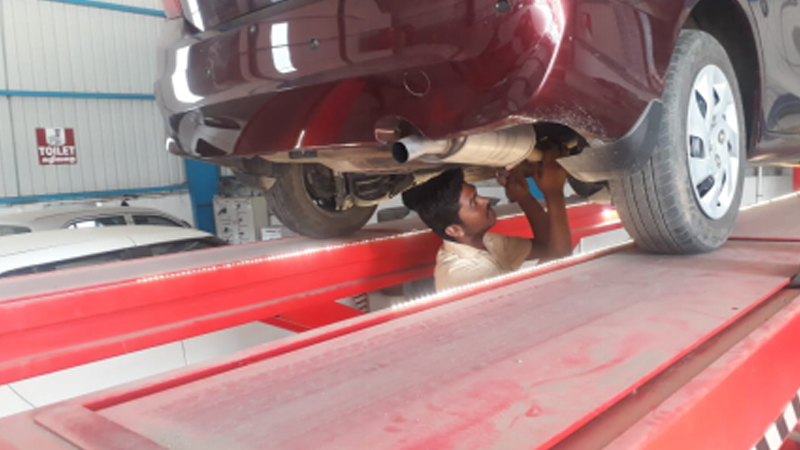 Alumni
To bring all the old students under one roof, Alumni Association of Hindusthan Institutions have been formed. Students are advised to contact the Alumni In-charge for get-to-gathers and are advised to attend all the meetings without fail. Alumni dates will be notified on the Virtual Notice board on Arts College main page.
Address
Co-ordinator
Alumni Association,
Hindusthan Institutions,
Hindusthan Gardens,
Behind Nava India,
Coimbatore - 28.
Transport

Hostel
The Separate Boys & Girls hostel with all necessary infrastructure & facilities is situated within the campus. Excellent Hostel facilities are provided for the students coming from various part of the world. The ambience is so much of a home. Hence the hostel can be called a home away from home. Care is taken to provide nutritious and hygienic food to all. There is lot of variety in the Menu as the hostel caters to students from all over South India and abroad. The Hostel wardens give good attention to every detail because they are present round the clock.
Boys Hostel

Girls Hostel

Cafeteria
A variety of hygienic food & Snack items which includes Cakes, Fresh Juices, Chinese Food, Meals, Variety Rice, Ice Creams, etc are served at a nominal rate. It is mainly used by the students and staff. Separate common rooms for boys and girls and staff are available.

Placement
Final Mechanical Engineering Students Industrial Visit cum Placement at Pressmatic Engineers Pvt Ltd, Coimbatore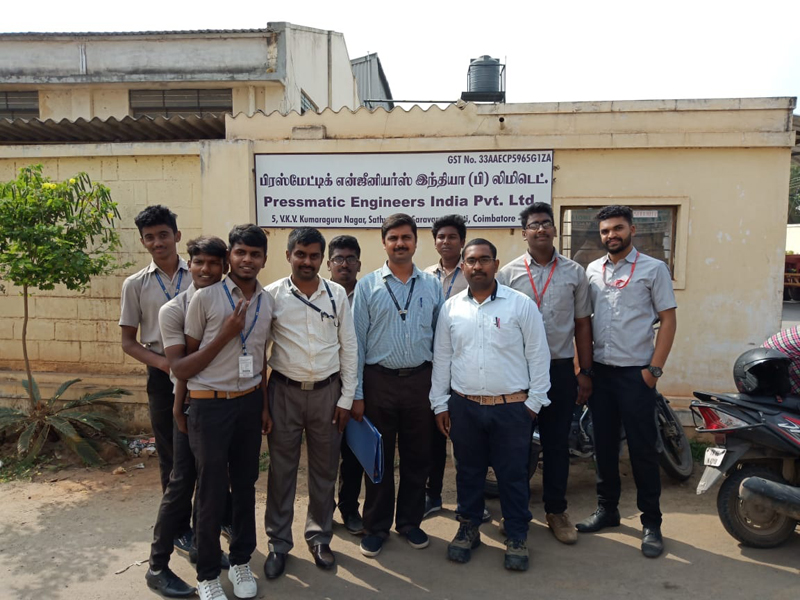 Mahindra Group conducted Training from 10 Dec to 16 Dec, 2018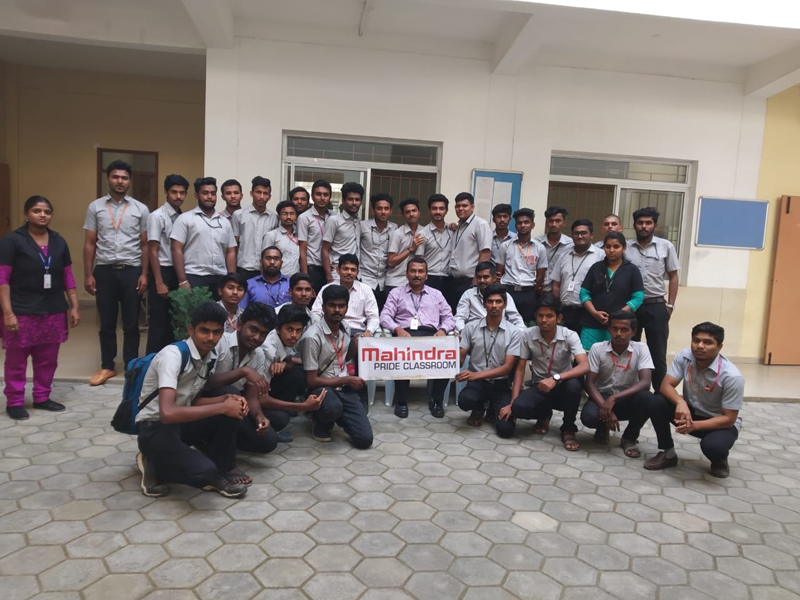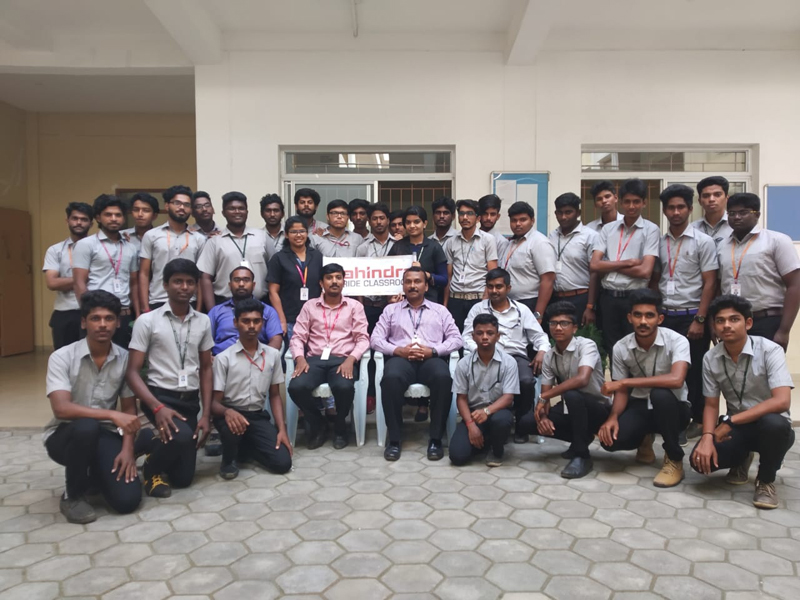 Recruiters
| | | | |
| --- | --- | --- | --- |
| S.No | Name of the Concern | S.No | Name of the Concern |
| 1 | ACCEL Frontline Limited | 16 | Lucas TVS Limited |
| 2 | AlstomProjects India Limited | 17 | MIDAS Communications Technologies |
| 3 | Aquasub Engineering | 18 | Peerless Biotech Pvt. Limited |
| 4 | Axles India Limited | 19 | Premier Evolvics Limited |
| 5 | Brakes India Limited | 20 | Pricol Limited |
| 6 | Carborundum Universal Ltd | 21 | Quest |
| 7 | Consolidated Constructions | 22 | Schlumberger Asia Service |
| 8 | Chennai Container Terminal | 23 | Spicer India Limited |
| 9 | DSM Soft (P) Limited | 24 | STATEX Engineering Limited |
| 10 | Elgi Equipments Limited | 25 | Sundaram-Clayton Limited |
| 11 | English Tools & Castings Limited | 26 | Sutherland Global Services |
| 12 | ESSAR Steels | 27 | URC Constructions (P) Limited |
| 13 | IVRCL | 28 | VESTAS RRB India Limited |
| 14 | HCL Infosystems Limited | 29 | V-Guard Industries Pvt. Limited |
| 15 | Larsen & Toubro Limited | - | - |